T. Williams

The guy. We released his first record, he released our first record. His second release for us, 'Heartbeat', was iTunes' #3 track of 2010 which still weirds us out, and he's now off touring the US with Disclosure. We've released four records by him in total, and we're so glad he's now huge.
soundcloud.com/twilliamsmusic

DJ Q
Northern England's Bassline House scene was a huge inspiration to Local Action, and Q did it like no one else. He can still bang it out like the best of the Niche alumni, but he also makes perfect UK garage and pop music. His debut album will be released in late 2013.
soundcloud.com/djq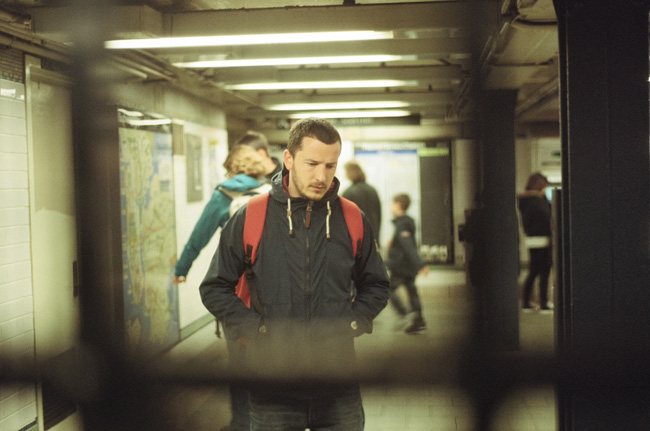 Throwing Snow
Ross Tones is a magician or something. He makes a lot of music - as Throwing Snow, as half of Snow Ghosts, and as his new alias Alight - but every project is completely different, and the quality just never drops. We released his Too Polite EP in 2011, and for us it's the best thing he's done - watch out for an equally great Alight record in 2013.
soundcloud.com/throwingsnow
Lil Jabba
Jabba's not like the rest of them. While they're busy joining the dots between house and techno or whatever's safe right now, he's throwing paint all over the page - both with his music and in his Brooklyn art studio. Down with DJ Rashad's Teklife crew but really out on his own, we released his debut album, Scales, in 2013.
soundcloud.com/lil-jabba
Slackk
We used to call Slackk an evil genius, but recent years have seen him fulfil his potential as the best new grime producer about. As a DJ, his monthly mixes and shows for Rinse FM and NTS are crucial - we released his Raw Missions EP in 2012, and will be following it with Failed Gods in 2013.
soundcloud.com/slackk
Artifact
Bristol's best new producer, Artifact was sending us killer demos from the minute we started the label. It reached a point where the Local Action radio show (R.I.P.) was like 50% him, and he had to become part of the crew. We dropped his Worn EP in 2012, and then the footwork mixtape Cologne Tracks at the start of '13. His tunes weigh a ton.
soundcloud.com/artifacthouse‎